Rajpol CEO Dominik Wozniak says volumes are stable and quality high, while the company has also diversified its product offering this year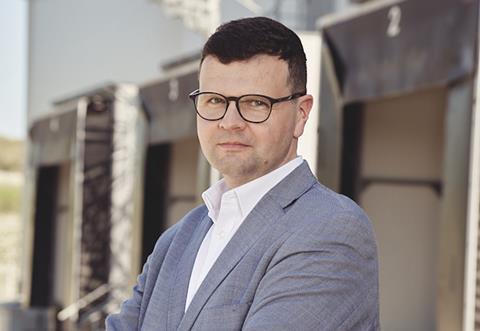 How has the apple season shaped up for Poland this autumn, as well as for your company, Rajpol?
Dominik Wozniak: Generally in Poland the new apple crop is approximately 11 per cent less than it was last year. Nevertheless at Rajpol we expect the same quantity as in 2022, and the overall quality looks very good, so we consider following season as promising.
We are looking forward for good apple season. It is worth saying that Polish apple producers have joined forces not only to promote Polish apples, but also to deliver good quality products. Polish apples are present on many markets and the high quality meet our clients' expectations.
Where are your key export markets? Are you looking at any new or growth markets?
DW: We produce over 70,000 tonnes of fruits annually, and out of this approximately 40 per cent is exported.
Our key export market is Europe; central and eastern Europe, Germany, the Nordic countries, Spain and Portugal. We are building our sales overseas where we focus on India, South America and the Middle East.
Have there been any changes to your product range?
DW: At Rajpol we constantly work on new products. This year we have grown, for example, Polish watermelon launched for the local market.
We launched Pola, our new club variety apple, and this project will be developed over the following years. In addition to the wide range of fresh fruits we offer, we have also launched a dried fruits brand.
In a year of challenges for the fresh produce industry, what are the most pressing you have faced?
DW: Of course, rising energy, labour and raw material costs have affected the business. These issues are influencing all the companies in the sector. We are doing our best to adjust our operations to the challenges we face.
What emerging trends have stood out this year?
DW: The most visible trend is that the final consumers are more careful and price-sensitive, and as a result they are looking to substitute premium products. At Rajpol we are trying to meet clients expectations by providing good products at reasonable prices.
What will you be focusing on at Fruit Attraction?
DW: Fruit Attraction 2023 is great opportunity to meet the clients we work with and also encounter potential future clients. We are going to present Pola, our club variety apple, which is a super sweet and crunchy fruit.