Atacama: Site of phytosanitary inspection for table grapes under Systems Approach now approved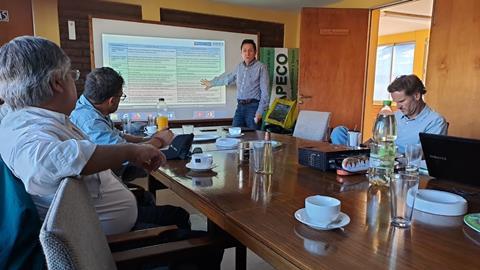 The site for a new phytosanitary inspection centre for table grapes that will allow Chilean exporters to ship to the US under a Systems Approach has been agreed.
Following a round of meetings between Asoex and local producers, it has been agreed that the facility will be located at Unifrutti's plant in Atacama.
Asoex said meetings were also held with representatives of the regional government to review the progress of the financing programme for the new inspection facility, and with plant health authority SAG to discuss the response to a recent fruit fly outbreak.
"Asoex's visit was super productive. I have made tremendous progress towards complying with the Systems Approach," said Mario Holvoet, president of the Association of Agricultural Producers and Exporters of the Copiapó Valley (Apeco).
"We met with the authorities, clarified issues regarding funding, and, most importantly, are moving forward in terms of where the inspection site will be installed."
Chile exported more than 10.3m cartons of table grapes from Atacama in 2021/22. The main destination was the US (59 per cent), followed by Asia (22 per cent), Latin America (10 per cent), Europe (7 per cent) and the Middle East (2 per cent).