Group records increased profitability and strong cash generation despite unseen macro-economic circumstances
Belgium-based fresh produce group Greenyard has released its annual report for 2021/22, a year that it described as "very different" to the one it initially expected to face.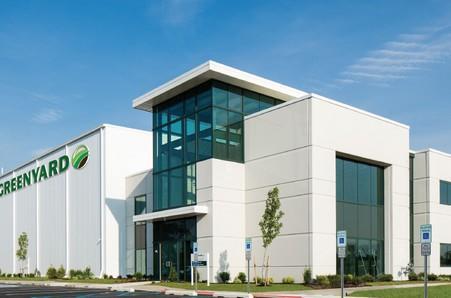 In a statement, Greenyard said that it had seen a solid financial year with increased profitability and strong cash generation, despite unseen macro-economic circumstances.
"Covid-19, an unseen inflationary context and the war in Ukraine have earmarked this year," it said. "Even in this unusual year, Greenyard showed to be a reliable partner throughout the chain, delivering on what the group had promised before this unexpected turn of events."
Sales for the year increased 1.4 per cent to €4.36bn, driven by increased sales in the company's integrated customer model and a good product mix, the group noted.
Adjusted EBITDA grew 6.1 per cent to €166.5m, attributed to stable sales, growth and profit improvement initiatives and strong performance in integrated customer relationships.
Greenyard saw its net result rise from €1.2m to €16.9m.
The group said it had "displayed both agility and creativity" in 2021/22, and had successfully contributed to keeping healthy and plant-based food on consumer's tables by working together and teaming-up with its grower network and its customers.
"Plant-based food has been part of our DNA ever since we started," said co-CEO Hein Deprez. "But we are much more than a plant-based company. Fruit and vegetables – the plants themselves – are our core product, in all their natural power. They belong at the centre of every plate, on their own merits. This gives us a head start."
The company explained that it would continue to monitor economic and market indicators to react agile to new realities.
"Faced with the toughest circumstances in decades, we delivered on what we promised," added co-CEO Marc Zwaaneveld. "Our performance illustrates the strength of our unique business model, built on close collaborations throughout the chain and fostered by long-term relationships."