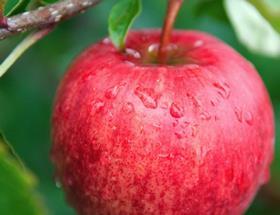 Chile will remain the Southern Hemisphere's largest apple producer despite a decline in its production volume this season, according to the World Apple and Pear Association's (WAPA) 2019 forecast.
The trade association tipped total Southern Hemisphere apple production to come in at 5.26m tonnes this year, up 2 per cent from 2018.
Chile is on track to produce a crop of 1.67m tonnes, a 5 per cent decline year-on-year but still ahead of second ranked Brazil (1.15m tonnes).
Fellow Latin American producer Argentina will harvest in the vicinity of 608,000 tonnes of apples in 2019, while estimates put South Africa's crop at 928,000 tonnes, 5 per cent above last year's yield of 884,000 tonnes.
While the distance between Australia and New Zealand may be growing on the rugby field, the gap between the neighbouring countries' apple yields is closing. Australia is tipped to produce 318,000 tonnes of the fruit this year, up 9 per cent on the 292,000 tonnes it picked in 2018, while New Zealand's crop should come in around 591,000 tonnes, 3 per cent above last year's record haul of 567,000 tonnes.
Royal Gala continues to dominate the Southern Hemisphere's varietal mix, with WAPA predicting 1.95m tonnes of the fruit will be picked across all producing nations in 2019. This would represent a decline of 7 per cent year-on-year.
Fuji production is expected to bounce back in 2019, with 826,000 tonnes to be produced across the Southern Hemisphere this year. While this would be a 22 per cent increase on the 676,000 tonnes grown in 2018, it would still be short of the 941,000 tonnes produced in 2017.
Red Delicious volumes (683,000 tonnes) are likely to remain relatively in-line with the past three seasons, while Braeburn production across the Southern Hempishphere continues to decline, with 113,000 tonnes to be produced this year.
Pear production is forecast at 1.32m tonnes, up from 1.28m tonnes in 2018, with Argentina (600 tonnes), South Africa (423 tonnes) and Chile (193 tonnes) the leading growers.
WAPA consolidated crop forecasts from its Southern Hemisphere members at Fruit Logistica in Berlin last week. It also announced the appointment of South Africa's Nicholas Dicey as its new president, with Poland's Dominik Wozniak to serve as vice president.