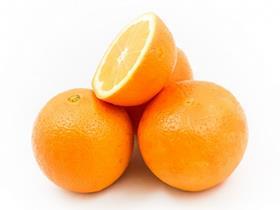 South African sources have responded to demands from Spanish organisation Ailimpo for EU action on lemon imports following what it called an "unprecedented" number of interceptions of citrus black spot (CBS) this year.
The South African citrus industry said that it applied high phytosanitory standards and would take action to protect fair market access.
"The South African citrus industry upholds the highest levels of phytosanitory stndards, and even in a season characterised by unprecedented challenges, it achieved a 99.8 per cent compliance rate," said Deon Joubert, special CGA envoy, market access and EU matters. "We will continue to engage with the relevant EU authorities to ensure that South Africa maintains fair market access and that the livelihoods this sector supports are protected."
In a statement, Alimpo had said it could not under any circumstances run the risk of South African lemons entering Europe infected with what it called 'this dreaded disease'.
Previously, Joubert had told Fruitnet that South Africa needed to safeguard its exports to the EU.
"It is clearly time for cool heads on both sides of the ocean," said Joubert. "Our growers will have to revisit their compliance programme and submit new proposals to the EU on how to deal with this kind of situation.
'At the same the EU and its members have to understand that we have a proud record of responsible actions and that we have faced a really unusual year."
South African sources said that the Spanish claims regarding CBS depended on information that has not been scientifically proven.
The stand-off resulting from this over the issue of CBS has been going on for many years. "South Africa has had very low incidents or claimed interceptions for a number of years,' Joubert added. 'This year there was a set of very unusual circumstance which had to be dealt with and which needs understanding."
In the past South Africa has also hinted that it would take the issue to the WTO if it could not be resolved. It is not certain whether the Spanish stance has support elsewhere in the EU.
Privately, South African sources have said that they enjoyed excellent relations with the EU and would continue to engage with them in a sensible and unemotional way, to safeguard the long trading relations which have been established over decades.