Some disruption has been reported in South Africa's Western Cape region after inclement weather strikes
Mother Nature threw Western Cape fruit growers a curveball this week when heavy rain hit some of South Africa's fruit growing regions.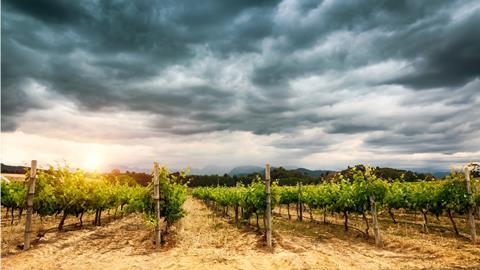 Commentators have said it is to early to account for damage, but rainfall of between 100 and 200 mm has been recorded.
Growers have reported that there has been damage to roads and other infrastructure, but added that it was too early to quantify it. Both table grape and stonefruit growers are now assessing the damage.
At the same time, the first significant shipments of the season are arriving at ports in Europe and the UK this week.
In the Hex River Valley, growers are still some four weeks away from the start of the season and growers have said the impact on vineyards will be limited.
Meanwhile in the Berg River Valley near Paarl, grape growers have also been affected, with the season already underway.
SATI chief executive AJ Griesel pointed out that it would take time to take stock.
"The industry usually reviews the harvest estimate in the first half of January, and this season more time and effort will be spent on assessing the impact of various factors to arrive at an accurate estimate given the information at hand at that point," he noted.
Chairperson Anton Viljoen, a leading grower from the Hex River Valley, said growers were still very positive about the season.
"In some areas we can see evidence of a lighter crop and in the Northern region in particular, we may have to amend the forecast," he said.
The first grapes will be arriving in a relatively strong market this week and will be in time to service customers in the pre-Christmas market.
While South Africa has had heavy rain virtually across the country for the past two weeks, the weather has since cleared and packing has resumed.