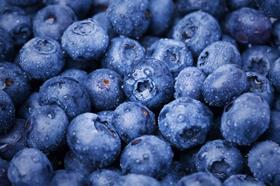 South Africa is expected to increase its blueberry exports by some 40 per cent this year compared to last season, with the first exports for the new campaign expected to be shipped towards the end of July.

The South African Berry Association said that around 17,000 tonnes of the fruit is set to be packed for export, compared with last year's 12,282 tonnes.
This is in line with previous projections which indicated rapid increases in production over the next five years. This will see exports grow by some 260 per cent to almost 44,000 tonnes by 2024.
Although conditions and prospects for the harvest are very positive, growers and exporters have some major challenges to get through this season.
Airfreight, which forms the basis of the export programme, has just about come to a standstill. There are no direct international flights from Cape Town, the centre of blueberry production, at present. Everything has to move through Johannesburg where there is also very limited space available.
"As far as this season is concerned, I believe that logistics and processing capacity will be the biggest bottlenecks for exporters,' said Chirene Jelbert of Cfruit, one of the up-and-coming South African berry packers and exporters. 'This will most likely result in more fruit needing a home in the South African domestic market."
The South African Berry Association will meet later this month to finalise its plans for the season. It is however already clear that airfreight capacity will be a major problem for the biggest part of the season.
Logistics service providers have said that container exports by sea would have to take a large slice of the fruit that was previously exported by air.

Jan Liebenberg, veteran PPECB inspector, said blueberries will stand up well to the sea journey between South Africa and the UK. "However, things will have to go smoothly and we will not be able to deal with delays,' he noted.

The lack of airfreight space will also pose a big problem for early season peach exports if the present disruption persist until September.
"The early season business for peaches is based on airfreight, mostly to the Middle East,' Liebenberg added. 'This will affect the early producers substantially if we do not have air freight available because sea exports is not an option for these sensitive varieties."