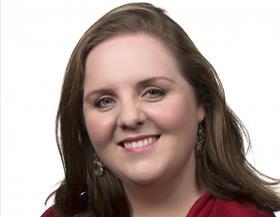 C fruit, a relative newcomer to the berry export business from South Africa, has warned that access to enough airfreight and alternative routes by sea to major markets will be a massive challenge this season.
"We are going to have to very carefully plan and make contingencies for all eventualities until there is more certainty on this front," said the group's chief executive officer Chirene Jelbert.
C fruit was founded in 2017, when Jelbert saw an opportunity amongst the major berry industry role players to assist growers who tried to diversify from other crops and who lacked experience, support, infrastructure and opportunities to market their fruit.
Jelbert said C fruit had expanded into a multifaceted business that grows, packs and distributes fresh, frozen and dried berries throughout the world.
"Because our focus has remained berries and we market the grower's entire crop, we believe we can deliver more value and deliver desired returns to our growers,' she continued. 'This enables them to look after their staff, grow their projects and derive more benefit from their extraordinary amount of dedication, resources and the time they commit.
"We have had to think out of the box during Covid-19 to offer support to our growers and some clients with an online offering. But our core business remains growing, packing and the distribution of fresh, frozen and dried berries throughout the world."
Her warning about the challenges for the season comes at a time when berry growers in the north of the country have started packing for the new season.
South African berry production has been growing rapidly in recent years and there are exciting opportunities ahead.
The country still only supplies a very small portion of global demand for berries, Jelbert confirms: "With our great and diverse climate, amazing growers and access to excellent genetics, the demand for our berries continues to soar. With production growing at the pace it is, South Africa has a real chance of becoming a major player on the global stage in the near future.
"As far as this season is concerned, I believe that logistics and processing capacity will be the biggest bottlenecks for exporters. This will most likely result in more fruit needing a home in the South African domestic market."
There will be major focus on best practice for postharvest handling to ensure maximum shelf life this season, according to Jelbert.
"We are firm believers in collaborations and competition to the benefit of our growers. We have already made arrangements to collaborate with other industry partners (exporters, growers, processors, marketers, retailers etc.) to work together, in order to optimise shipping and look at getting as much fruit as possible into containers through co-loading."

C fruit sources its berries from the North West, Limpopo, Mpumalanga, Kwazulu-Natal, the Eastern Cape and the Western Cape.
"With blueberries and strawberries, this allows us to serve the domestic market 12 months of the year,' she added. 'It also allows us to consistently supply our international clients when their Northern Hemisphere partners are in the off season."