There is new hope in the South African fresh produce export sector as one union agrees new terms with port operators to end strike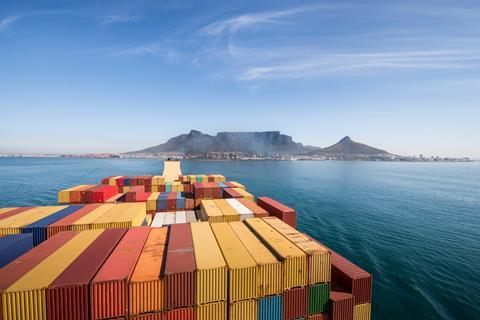 It is being reported that the South African state-owned ports and rail operator has reached a three-year wage deal with its biggest labour union, with its members agreeing to immediately call off a strike that has caused a costly slowdown of exports of fresh produce, minerals and other goods.
The strike has been particularly damaging to the blueberry sector, which confirmed yesterday (17 October) that more than 80 containers of fruit destined for Europe have been trapped in the port of Cape Town.
Exports of stonefruit, apples and some citrus have also been affected by the national strike.
The smaller of the two main labour unions at South Africa's state-owned port and rail operator, Transnet, however, is still continuing the strike.
Even though the strike could, for the most part, be over, sources in the blueberry sector have said that disruptions to the export programme could continue for some time.
"As a result of the strike more than 80 containers of berries destined for European markets have been sitting at the ports, with the strike currently costing the industry more than R134m a week and putting thousands of jobs at risk," Berries ZA noted.
"Even if a solution to the current impasse is found in the next day or two, the backlog in the berry value chain will take weeks to clear resulting in hundreds of millions of rands in further losses for the sector."
The berry industry said it alone was expected to contribute at least R3bn in export revenue this season, which now stands to be lost.
"South African businesses need alternatives to the deeply troubled Transnet-operated ports. It is therefore essential the government as well as the Competition Commission review the impact of the status quo on South African businesses and livelihoods."
Berries ZA, in its latest statement, again insisted that that the ports authority put emergency plans in place to mitigate the impact of the current strike on the economy.
"These plans must also include action to clear the ever-growing backlogs across a range of critical industries as quickly as possible, once the strike ends."
South African berry growers and exporters must now manage a most difficult situation. The season has already been very late with the peak season supplies previously expected to arrive in the period October to December and facing fierce competition with Peruvian supplies.
Fruit already in port and awaiting shipment will be up to three weeks old, and there will be little room for error to get it to the market.
The way exporters deal with the next three weeks will indicate if backlogs resulting from the strike can be overcome.