After a tough year there is a new resolve and confidence in the South African table grape sector ahead of 2023 season
South Africa is now less than two months away from the start of the 2022/23 table grape season and the industry has said that it is ready to confirm its status once again as a preferred supplier in international markets.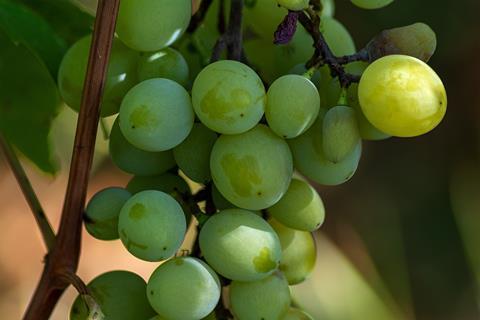 Industry organisation SATI said in its first new season outlook that producers and stakeholders had been proactively planning and assessing how to improve quality on farms and mitigate as much risk as possible during the transportation of the product.
"Emphasis has been placed on developing and improving collaborative working relationships within the industry to help address the challenges experienced last season," said SATI chief executive AJ Griesel. "Significant progress has been made, and South Africa is ready to confirm its status as a quality Southern Hemisphere table grape supplier."
Griesel acknowledged that the 2021/22 South African table grape season had been one of the toughest since the post deregulation era two decades ago.
Increases in production cost inputs, freight costs and logistical challenges placed a significant strain on producers.
"In preparation for the coming season, SATI has worked closely with industry role-players including Transnet, the Cape Town Port, Hortgro, the Fresh Produce Exporter's Forum, as well as other industry associations such as the CGA to develop proactive plans that mitigate against these challenges, and therefore facilitating the industry to move forward," Griesel continued.
"In intensifying the drive to deliver excellent quality grapes, South African growers and specialist technical support teams remain committed to producing, packing, and shipping top-quality grapes."
He said that ongoing on-farm production improvements included postharvest protocols and product handling, and the feedback received from various technical forums in the industry had been positive.
Quality and crop control remain at the forefront and these initiatives have already started, he said.
In monitoring and maintaining optimal cold-storage temperatures, SATI is currently developing a cold-chain project to monitor temperatures from the packhouse to the marketplace in collaboration with producers and exporters.
Producers pack their own fruit in on-farm packhouses as far possible," Griesel noted. "This is a significant capital and resource investment that is indicative of producers' ongoing commitment to growing and exporting quality products."
As far as market access was concerned, South African table grape exports had increased their presence year-on-year for the past five campaigns, he outlined.
"SATI is committed to maintaining the industry's established markets while pursuing market development efforts in emerging markets."
South Africa remained a quality Southern Hemisphere producer to its traditional markets, and export figures provided positive indicators of the industry's expansion in the Northern Hemisphere, he said.
The compound annual growth rate (CAGR) to the European Union over the past four years' exports had increased by 6 per cent.
"UK exports have remained steady, displaying a 4 per cent CAGR increase over the same period," he continued. "Exports to Canada grew 19 per cent CAGR over the last four years, while exports to the US increased by 40 per cent CAGR over the same period. The industry is eager to further expand in the US market."
Griesel said that compared with other Southern Hemisphere producing countries, South Africa had the advantage of proximity to Europe and free trade agreements with the European Union and the UK.
"Further expansion to South-East Asian markets remains one of SATI's strategic objectives, and significant progress has been made in the Philippines."
SATI's China Market Development Campaign was successfully launched two years ago and continued last season despite Covid-19 restrictions in China.
"The industry looks forward to supplying this market with quality South African table grapes in the 2022/23 season," he added.