With less than three months of the country's grape season left, the focus is now firmly on the mid- and late-season regions of the Western Cape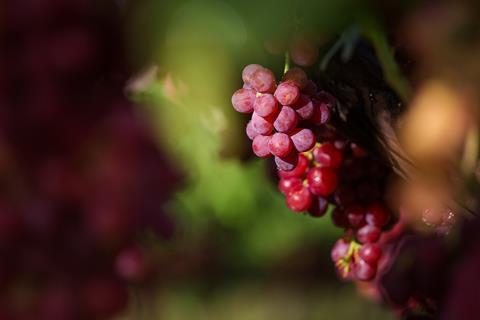 After a difficult start South Africa's table grape season is now in full swing, with growers in the mid- and late-season areas expected to meet or exceed targets.
This marks a recovery after disappointing volumes in three early regions during the first months of the season.
South Africa's Table Grape industry body, SATI, said that table grape growers were expected to deliver peak volumes over the next few weeks as various cultivars ripen. It is clear however that the trend towards a lower crop is continuing.
Two early regions have completed packing and in the northern regions things have gone slightly better than previously predicted with 5.5m cartons delivered for export.
In the Orange River, South Africa's biggest early table grape region, 16.3m cartons were delivered for inspection, 2 per cent higher than the original estimate.
Significantly, though, export volumes have dropped by 27 per cent in this region compared with last year.
The harvesting season is now focused on the mid-season Berg River Valley and the late season Hex River in the Western Cape.
SATI said that good weather had been experienced in both regions. The Berg River is expected to pack just short of 20m cartons, while the Hex River now forecasts a 24m carton crop. The South African season will conclude in April.
With a considerable number of industry representatives heading for Europe this week, SATI said a clear picture of arrival condition of grapes previously shipped would emerge.
SATI noted that the current electricity supply problems in South Africa and the use of load shedding to manage supply, remained a challenge for the industry and country.
A ministerial task team has been appointed to investigate potential solutions. "To better understand the industry's situation, two surveys have been circulated amongst growers during the past week," SATI said.
During the past week load shedding reached level six, which means that supply is disrupted for more than ten hours a day.
SATI said it was partaking in weekly industry forums discussing various factors including load shedding and would continue to inform growers accordingly.
"Liaison with the network supplier, Eskom, to explore load curtailment efforts are ongoing," SATI stated. "Progress has been made in two table grape growing regions, with Hexkoel, the central cold storage complex in the Hex River Valley granted the opportunity to introduce load curtailment during certain time frames and a one-month curtailment pilot project approved in the Berg River Region."