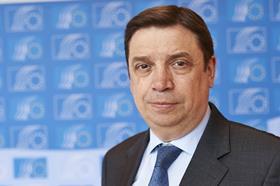 The Spanish government has asked the European Union to impose a requirement for citrus imports from South Africa to undergo cold treatment.
In a letter to the Health Commissioner Stella Kyriakides, Luis Planas, requested this protective measure against the false codling moth, a pest that affects several producing countries, including South Africa.
Planas pointed to the findings of a recent report from the European Food Safety Agency that the measures established by South Africa to prevent the entry of the pest "are not enough and, furthermore, they are not applied correctly".
In a separate letter to the European Commissioners for Agriculture, Janusz Wojciechowski; Commerce, Valdis Dombrovskis, and Health, Stella Kyriakides, Planas and Spain's Minister of Commerce, Reyes Maroto, also asked the European Commission to consider citrus a "very sensitive" product in relation to imports from third countries.
It states that the EU's forthcoming review of its economic partnership agreement with the Southern African development community "should not offer additional concessions for citrus imports".
Since the signing of the agreement, five years ago, South African citrus imports into the EU have increased exponentially.
Spanish producers have long argued the increasing overlap between the Spanish and Southern African seasons due to the expansion of South Africa's citrus acreage and extension of its supply window are damaging the industry.