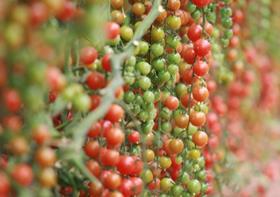 Spanish exporter federation Fepex has denounced Morocco at the European Commission for exceeding EU export quotas for tomatoes, causing a collapse in market prices and loss of income for Spanish producers.
According to customs data, the EU imported 25,471 tonnes of tomatoes from Morocco in the first two weeks of January, a 75 per cent jump on the same period last year. At Saint Charles market in Perpignan, the main EU entry point for Moroccan tomatoes, imports to 20 January were 100 per cent higher than in 2015.
Fepex says Morocco's actions are seriously damaging to European producers and is calling on the European Commission to demand that the north African country respects the measures set out under the Protocol of the Association Agreement between EU and Morocco.