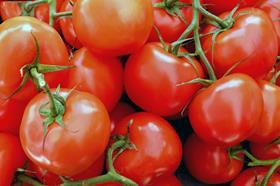 Spanish fresh produce imports from Portugal grew in both volume and value terms through 2019, according to data from the Department of Customs and Special Taxes.
The figures showed that year-on-year fruit and vegetable exports from Portugal to Spain climbed 16 per cent in volume to 304,001 tonnes, while rising 6 per cent in value to €190m – reinforcing Portugal's position as the third largest fresh produce exporter to Spain.
The vegetable category in particular saw impressive growth, with volumes jumping 52 per cent to 160,854 tonnes.
This was driven by higher tomato imports, up 44 per cent to 66,804 tonnes, and potato imports, rising 119 per cent to 44,998 tonnes.
In fruit, Spain imported a total of 143,147 tonnes from Portugal, 9 per cent less than in 2018,
For fresh produce moving the other way, from Spain to Portugal, volumes came to 690,986 tonnes at a value of €456m euros, similar to the previous season.