Fepex report shows year-on-year drop in January fresh produce export volumes, although value increases
Fruit and vegetable export volumes from Spain decreased 9.5 per cent in January when compared with the same month of 2022.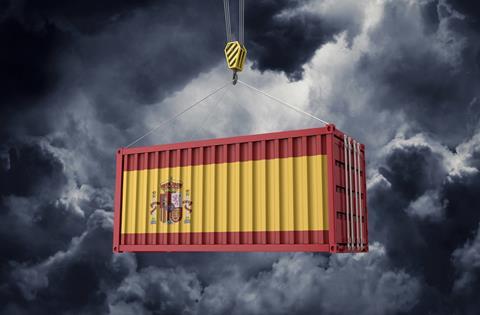 Data from the Department of Customs and Excise, processed by Fepex, showed that volumes fell to just over 1.1m tonnes.
Vegetables dropped by 8 per cent year-on-year, standing at 610,492 tonnes, while fruit exports declined by 11 per cent to 538,309 tonnes.
The value of the country's fresh produce exports grew 7.5 per cent year-on-year, up to €1.6bn.
Exports of the country's vegetables climbed 5 per cent in value, totalling €921m, with fruit value up 10 per cent to €725m.
Fruit and vegetable imports, meanwhile, grew in both volume and value, up 13 per cent to 309,626 tonnes and 20.5 per cent to €310m respectively.
Imported fruit volumes rose 14 per cent to 143,750 tonnes in January, with vegetables climbing 12 per cent to 165,876 tonnes.
The value of Spanish vegetable imports was up 17 per cent to €113m, with fruit imports valued at €197m, growth of 22 per cent.