Volumes slide 8 per cent for the January-July period, driven by weather-related drops in production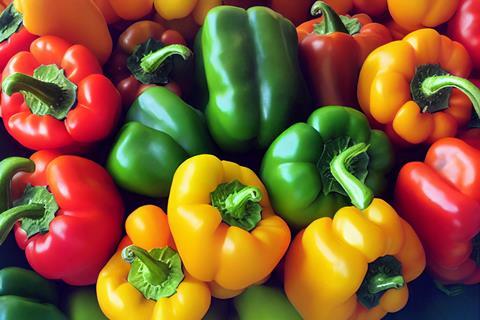 Spanish fruit and vegetable exports for the January-July period decreased by 8 per cent compared with the previous year, coming in at 7m tonnes.
Export value across the same period increased 8 per cent, coming to €10.88m, according to data from the Department of Customs and Special Taxes, processed by Fepex.
Total exports for the first seven months of the year stood at just over 7m tonnes, of which 3.29m tonnes was vegetables, down 2 per cent, and 3.72 tonnes was fruits, down 12 per cent.
In terms of products, peppers and lettuce were the biggest-selling vegetables, followed by tomatoes, cucumber and cabbages.
Oranges were the most exported fruit, with watermelon, strawberries, and stonefruit also high on the list.
Overall export value increased by 8 per cent, reaching €10.88m, of which €5.17m was vegetables (up 15 per cent) and €5.71m was fruit (up 2 per cent).
"For Fepex, the decrease in exported volume until July of this year has been largely due to the drop in production caused by inclement weather, while the value is growing, driven by lower production, but above all by inflation," Fepex noted