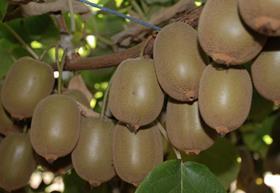 Imports of fruits and vegetables into Spain increased 6 per cent in February when compared with the same month of 2020.
According to Fepex, fresh produce import volume grew to 289,444 tonnes, while rising in value terms by 5 per cent to €273m.
The growth was driven by fruit imports, which climbed 11 per cent in volume and 15 per cent in value to 147,065 tonnes and €198.4m respectively.
Key products included kiwifruit, which soared 107 per cent in volume to 17,422 tonnes and 110 per cent in value to €24.5m, and pineapples, up 10 per cent in volume to 12,545 tonnes.
For vegetables, the volume imported in February by Spain was almost the same as in February 2020.
Vegetables saw a slight increase of 0.4 per cent in volume, standing at 142,380 tonnes, while value decreased by 15 per cent, totalling €75m.