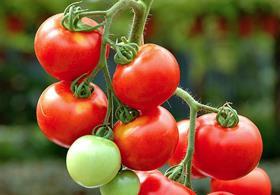 Spain's fresh produce exports fell by 16 per cent in volume and 5 per cent in value during May, when compared with the same month of 2019, coming in at 1m tonnes and €1.43bn respectively.
According to data from the country's Customs and Tax Department, processed by Fepex, fruit exports fell 15 per cent in volume year-on-year to 678,152 tonnes, while they actually increased 10 per cent in value to just over €1bn.
Sales of watermelon, the most exported fruit in the month of May, decreased by 10 per cent in volume to 148,724 tonnes, while the fruit's value grew by 41 per cent, coming to €112m.
Melon exports fell by 13 per cent in volume to 48,819 tonnes, with value up by 15 per cent to €53.4m, and strawberry exports were stable at 48,995 tonnes at a value of €88m (up 7 per cent).
Vegetable exports, meanwhile, fell in both volume and value, down 16.5 per cent and 6 per cent respectively to 389,984 tonnes and €422m.
Tomato shipments decreased to 38,805 tonnes (down 29 per cent) and €52m (down 21 per cent), peppers dropped to 33,796 tonnes (down 24 per cent) and €62m (down 11 per cent), and lettuce fell to 41,331 tonnes (down 19 per cent) but rose in value to €39m (up 8 per cent).
'The notable decrease in the export of fruits and vegetables in the month of May has been largely due to the increase in national consumption driven by the coronavirus and the confinement in households,' Fepex outlined.
Indeed, data from the Ministry of Agriculture showed that Spain's household consumption grew in May.
In the first week, from 27 April to 3 May, the seventh week after lockdown, household fruit and vegetable consumption grew by 36.6 per cent and 44 per cent compared to the same week in 2019.
The following week (4-10 May) saw consumption grow 37 per cent for vegetables and 26 per cent for fruit, and the third week (11-14 May) saw growth of 34 per cent for vegetables and 16.5 per cent for fruit.