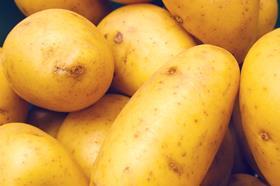 Spain's fresh produce import volumes climbed 6.8 per cent in the first six months of the year, according to the latest figures from the country's General Directorate of Customs, processed by Fepex.
Value also climbed, up 9.9 per cent on a year-on-year basis through the first half to €1.25bn.
By category, vegetable imports grew 6.8 per cent, with value up 9.9 per cent to just over €1bn.
The most imported vegetables were potatoes with 523,562 tonnes (+6.7 per cent), onions with 78,384 tonnes (-19.2 per cent), tomatoes with 72,253 tonnes (-5.1 per cent), beans with 55,082 tonnes (+7.5 per cent) and peppers with 45,216 tonnes (+11.3 per cent).
Fruit import volumes jumped to 1.04m tonnes, up 9.9 per cent, for a value of €1.31bn, up 10.3 per cent.
Fruit imports were led by bananas with 175,196 tonnes (+7.8 per cent), apples with 108,430 tonnes (+14 per cent) and watermelons with 100,966 tonnes (+1.6 per cent).