Ailimpo praises resilience of producers in face of strengthening competition and rising production costs
Spanish lemon production dipped 4 per cent in 2021/22. The country produced around 990,000 tonnes of the fruit, of which the Fino variety made up 80 per cent and Verna the remainder.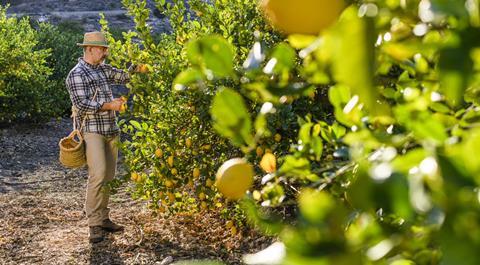 The fall was due to adverse weather conditions last affecting flowering and fruit set in some growing areas.
Ailimpo said the sector had shown great resilience throughout the campaign in the face of increased competition from non-EU lemons and strong inflation.
"Taking into account the difficult context, prices at origin have been stable and higher than production costs," The interprofessional said.
The war in Ukraine also affected sales, especially in Eastern and Central Europe, since Turkey was forced to divert volumes destined for Russia and Ukraine to both regions.
Germany, France and the UK were once again the main markets. France saw a 4.3 per cent increase in sales to 77,087 tonnes to March 2022, while exports to the Czech Republic reached 15,652 tonnes compared with 10,806 tonnes in the year-earlier period.
Ailimpo noted the continued increase in sales of organic lemons, which already represents a considerable percentage of the volume and an even greater percentage of the total value of sales.