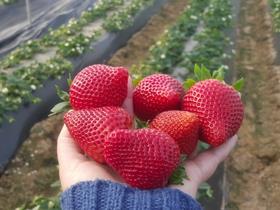 Belgian importer Special Fruit is currently expanding its activities south of Europe, according to corporate identity officer Sarah Hellemans, as the company searches for new partners for berry cultivation in Morocco.
"This North African country has in recent years been an excellent addition to our range of berries from the Mediterranean," she says. "With two different climates in the north and the south of the country, it will provide a nice source for high-quality berries."
Hellemans compares the climate of the north of Morocco to Huelva, the Spanish berry region par excellence. Near Larache, the oldest production site in Morocco, Special Fruit has selected experienced partners that have strong logistics networks for a smooth transfer to Europe, focusing mainly on the cultivation of strawberries, raspberries and blueberries.
"In Agadir, in the south of the country, there is an increasingly focus on berry cultivation," says Hellemans. "Special Fruit sees a great future in this new production region. By supplying berries from Morocco, the company can get the southern European season started earlier and offer a longer window for our customers. In terms of logistics, this is an interesting starting point since Special Fruit Spain, the Spanish branch of the company, can do much of the coordination."
Special Fruit has equally commenced production of Calinda strawberries in Morocco, allowing it to offer this winter variety to its customers from the month of December, just in time for Christmas, a period of high demand for strawberries.