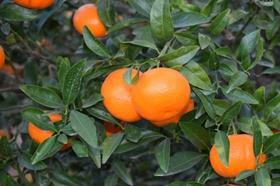 A new organisation has been created to protect an exclusive premium mandarin variety showing promising results in Spain.
The Spring Sunshine Running Committee (SRC) was set up earlier this year to control, defend and promote Spring Sunshine, a Murcott mutation that reaches optimum ripening between March and May.
Spring Sunshine was developed by Israel's Agricultural Research Organisation (ARO), which also created the successful Orri mandarin.
Since its launch in Spain in April 2018 some 250,000 plants have been licensed and more than 500ha planted with the variety – principally in the provinces of Castellón, Valencia, Alicante, Murcia and Seville, according to the exclusive license holder in Spain, The Enforcement Organization (TEO).
Although still in its infancy, producers have been impressed by the performance of Spring Sunshine, with farm gate prices exceeding €0.80 per kg, and excellent product quality attracting the attention of European retailers, SRC said.
The non-profit association has already started promoting the variety with European retailers and is working with technical experts, universities and research centres to develop specific cultivation protocols to help growers maximise yields.
SRC is also carrying out extensive auditing to control unauthorised production of the variety.