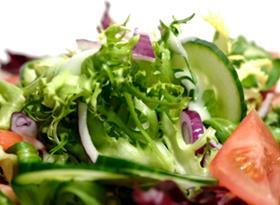 Bakkavör enjoyed an improved first six months of the year, the Icelandic group has revealed in a statement, with growth in adjusted earnings and like-for-like revenue.
The fresh prepared foods specialist oversaw a 'solid revenue performance in challenging market', with like-for-like sales growth of 3 per cent on the prior year to £853.3m (€1.1bn). Total revenue dropped 2 per cent, however, down from £864.4m to £846.4m (€1.08bn).
Adjusted earnings before interest, taxation, depreciation and amortisation (EBITDA) climbed 5 per cent, up from £52.4m (€66.7m) in the first half of 2011 to £55m (€70.2m).
'The first half of 2012 has seen us continue to achieve good growth withlike-for-like sales contributing to an additional £2.6m (€3.3m) of Adjusted EBITDA year-on-year,' explained group CEO Agust Gudmundsson. 'Against a difficult market backdrop we have continued to focus on product innovation and our relationships withkey customers, helping us to maintain leading positions in our chosen categories.'
Improved revenue was driven by volume growth in the UK, backed by ongoing promotional activity and successful product launches, the group said, while the Jubilee also boosted sales. Bakkavör noted that it launched over 300 new and improved products in May alone.
The company saw 'good sales momentum' in international markets, particularly driven by the North American and Far East businesses, although all regions delivered good revenue growth against the previous year.