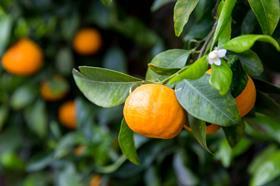 Sunkist has highlighted the success that one of its limited citrus varieties, Ojai Pixie tangerines, is having in the US during its May-June availability window.
"IRI data shows that the Pixie 1lb bag, the most popular pack for this variety, is experiencing 19 per cent growth in dollar sales season year to date compared to last year, and a 28 per cent growth compared to two years ago," said Cassie Howard, director, category management at Sunkist.
Named after the Ojai region in Southern California where they are grown, and for their small size, Sunkist Ojai Pixie tangerines are seedless, easy to peel, and sweet, Sunkist noted.
"Even though Ojai Pixies are small in size, they really pack big flavour," noted Christina Ward, senior director of global marketing. "Not only are they incredibly sweet, but they are also a good source of vitamin C. Plus, their compact size makes for easy-to-pack snacks – kids love them.'