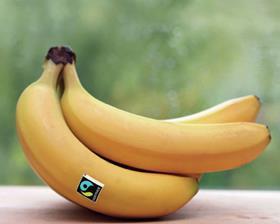 Consumer research from Fairtrade International and GlobeScan has shown that people increasingly see their everyday shopping as an important way to make a difference.
More than half of the survey's 15,000 respondents in 15 countries revealed that they had changed their purchasing choices within the past year in order to have an impact on an economic, social, environmental or political issue.
The top issue cited by respondents was ensuring no child labour, followed by guaranteeing safe products, reducing poverty for farmers and workers, and protecting against deforestation.
Meanwhile, 64 per cent of those who recognised the Fairtrade label said they were willing to pay more to ensure producers earned a fair price.
Visibility of ethical and environmental labels remains high, according to the results of the research, with 76 per cent of respondents having seen these types of labels.
Fairtrade is the most recognised and trusted label, with nearly seven in ten people having seen it. Of these, nearly nine in ten of them reportedly trust the label.
On the other hand, public opinion research conducted by GlobeScan in 2020 showed that only around half of respondents trusted companies' communications about their own social and environmental performance.
GlobeScan's research equally showed that fair wages, fair treatment of employees, and environmental protection were among consumers' top expectations of companies.
GlobeScan has also seen a significant increase in the public's expectations of companies to act responsibly, with attitudes intensifying during the Covid-19 crisis.
In the Fairtrade-GlobeScan study, more than 70 per cent felt that by buying Fairtrade, they were standing together with farmers and producers. Furthermore, 78 percent of those who had seen the brand said it had a positive impact on the brands carrying it.
Demographically, younger people (aged 18–34) were more likely than older generations to recognise ethical and environmental labels, at around 85 per cent. This group was also slightly more likely to report buying one or more Fairtrade products each month.
"Around the world, consumers are increasingly acting on their values and displaying an openness to paying a little more for products that are ethically and sustainably produced, especially when it comes to tackling poverty and unjust labour conditions," said Dr Nyagoy Nyong'o, Fairtrade International's Global CEO.
"At the same time, Fairtrade farmers and workers are doing their part, for instance by improving farming methods, adapting to climate change, and expanding positive opportunities for women and young people," she added. "That's why everyone who chooses Fairtrade is making a commitment to join with farmers and workers to create the fairer, more sustainable world that we all want."
The latest research was shared as part of Fairtrade International's General Assembly, taking place this week in Nairobi.