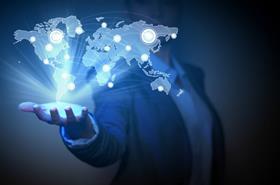 The Southern Hemisphere Association of Fresh Fruit Exporters' (Shaffe) AGM was dominated last month by an increased attention to sustainability matters and climatic challenges, as well as the debate about the potential impact of the EU Initiative 'European Green Deal' on international fruit trade.
The meeting, which took place on 6 February at Fruit Logistica in Berlin, was also used for a positive review of the association's past year performance, in not only welcoming Brazilian exporter organisation Abrafrutas among its members, but also reviewing its
communication tools and launching it's new website.
'The last year has been a very fruitful year for the organisation, with higher attendance rates in meetings, a modernised website and increased policy monitoring activity,' says Dr Konanani Liphadzi, CEO of Fruit SA and current president of Shaffe. '2020 will be shaped by sustainability topics, an area where the association will increase its activity."
The AGM was largely dedicated to reviewing the current situation in the Southern Hemisphere countries with regards to legal and
volunteering initiatives, responding to climatic challenge as well as in the area of social and labour rights.
The meeting also discussed the EU's Green Deal initiative and the potential impact the discussed measures may have on the international trading environment for temperate fruit trade.