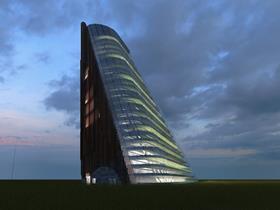 Politicians, academics and business leaders will convene in southern Sweden at the end of January to discuss models for dealing with the world's growing population and shrinking arable land area.
At the meeting in Linköping, which is 200km south-west of Stockholm and the site of the world's first industrial-scale vertical greenhouse, the debate will focus on ideas for producing food within cities – in order to reduce transport costs and emissions – and on finding ways to make urban agriculture sustainable.
Speakers include Dickson Despommier, a prominent proponent of vertical farming from Columbia University, and Danielle Nierenberg, who is about to launch Food Tank, a think tank setting out to improve food production so that global obesity levels are reduced and micronutrient deficiencies overcome.
The first Urban Agriculture Summit was held in Washington DC in November 2011.
The next three summits will be held annually in Linköping, starting on 29-31 January this year.