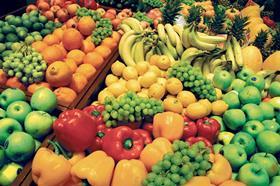 Switzerland and Norway were the main non-EU destinations for the bloc's fresh produce exports in 2016, according to the latest figures from Eurostat, processed by Fepex.
EU exports of fruit and vegetables to third countries amounted to €4.94bn last year, led by Switzerland at €1bn, Norway with €577m and Belarus with €405m.
Outside of Europe, EU fruit and vegetable exportswere mainly directed to the US, with €242.2m, Brazil with €226m, and the United Arab Emirates with €221m.
Other significant export markets for the EU were Egypt at €199m, Saudi Arabia with €182m and Canada at €104m.