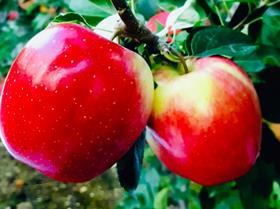 The Taiwanese Food and Drug Administration (FDA) has seized shipments of apples and kiwifruit from the US and blueberries from Chile after they were found to contain excessive levels of pesticides and other regulated contaminants.
The products were among 20 items included in the FDA's weekly report on imported shipments confiscated for food safety violations, according to Focus Taiwan.
The FDA's report highlights an almost 12 tonne shipment of Ambrosia apples from the US, imported by Costco Taiwan. This was seized due to excessive levels of the insecticide cyantraniliprole.
Meanwhile, a shipment of some 16 tonnes of kiwifruit from the US, exported by Sun Pacific, was also refused entry. This was due to excessive residues of the insecticide pyriproxyfen, the FDA said.
Among the other items cited in the report, 11 tonnes of blueberries from Chile exported by Collipulli Red Soil S.A., were seized by the FDA for excessive cyantraniliprole levels.
According to the FDA, the seized products were either returned to their country of origin or destroyed.