Jupiter Group's expectations are high for two new grape varieties in their first and second years of trials in Greece
International grower and marketer Jupiter Group has expressed excitement ahead of the commercial grape season in Greece, with its test varieties showing huge promise.
The company is entering its fifth year as master license holder of Arra varieties in Greece, and has high hopes for an early white variety and a mid-late red variety currently in year one and year two of evaluation respectively.
Courtesy of breeder Grapa Varieties, white variety Arra Yum!bo (Arra 34) is harvested immediately after Arra Sugar Drop (Arra 30) and ripens at the same time as Thompson.
The jumbo-size berries are developing well in year one of test production, according to Jupiter's founder and managing director, Mark Tweddle.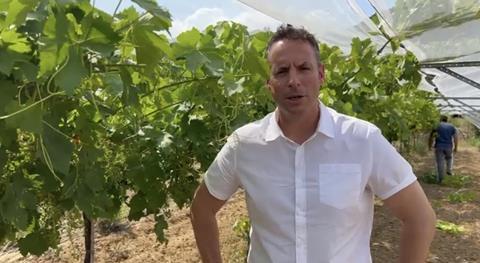 "It is brilliant to see the new varieties flourishing so well first-hand in Greece," he said. "The test block looks set for another impressive season and we're excited to see what progresses into commercial production."
The naturally dark pink Arra variety is in its second year of test production and shown excellent uniform sizing and high yield, according to Jupiter.
Commercial volumes of Greek grapes will commence around week 31 with the traditional Thompson in Crete, followed by Arra varieties in the northern Greek regions of Katerini and Kavala from week 35, and then IFG varieties from week 42 onwards.
"Our Crimson variety will also start in mid-September," Tweddle added.