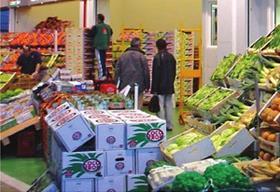 TICS4FRUIT, the project established in 2019 to harness technology to reduce postharvest fruit losses in Spain, has announced that it is ready to start testing some of the solutions it has developed.
The group has come up with a scheme to monitor different variables throughout the distribution chain, as well as logistics and warehouse management improvements, using sensors.
The first pilot was carried out with fruit company Frutaria to measure how environmental conditions and vibration and shock affect the quality of fruit during the harvesting process, with the aim of reducing losses and associated costs.
It looked at whether there was a correlation between two types of visual indicators –ethylene and CO2 – in cherries and apricots and fruit quality.
Sensors were also used to measure different environmental variables – namely temperature, humidity and ethylene – and transportation (vibrations and shocks). After analysing the company's logistics operations, work was done on developing new transport systems and models.
TICS4FRUIT said it would also be collaborating with Lleida-based company Baró e Hijos.
The TICS4FRUIT project is promoted by an operational group made up of the Technological Institute of Packaging, Transport and Logistics; the Aula Dei Foundation Technological Science Park Foundation; the University of Zaragoza; the Geezar company, Fepex, and wholesale market network Mercasa.
It is a national project and is being developed in several autonomous communities: Aragon, Valencia and Madrid, with funding from the Ministry of Agriculture, Fisheries, Food (MAPA) through the European Agricultural Fund for Rural Development.