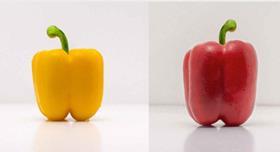 Top Seeds International has expanded its range of peppers for the Mexican market with the introduction of two new varieties, Top Isabel and Top Nadia.
Top Isabel is a yellow pepper which the company describes as having "outstanding precocity and fruit setting in hot conditions ­­– very common in north-west Mexico – as well as a high degree of leaf cover and excellent fruit quality.
It produces large fruit with an attractive block shape and a uniform yellow colour with high consistency throughout the production cycle.
Top Nadia is a red variety producing vigorous, early plants, with good fruit setting capacity in hot conditions. It produces large, firm fruit with a bright red in colour and uniform block shape.
Top Seeds International has a wide range of peppers for the Mexican market. Over the years the company has concentrated on the continual improvement of its coloured pepper varieties in Mexico, in order to offer a rich product assortment that meets the demands of both the market and growers.
The jewel in the crown of the company's varietal offering is Top 141, market leader in the red pepper segment. This variety has consolidated its status among farmers in north-west Mexico thanks to its precocity and its fruit setting capacity even in very hot conditions, as well as the fruit's organoleptic and appearance characteristics.
Other offerings include Top 166, an early red pepper and Top Dron, a high-cropping medium-precocity red variety.