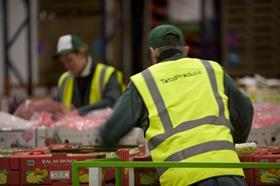 Total Produce has reported a strong set of results for the first half of 2015.
The fresh produce giant announced revenue growth of 9.2 per cent to €1.7 billion in the six months to the end of June, with adjusted pre-tax profit rising 11.5 per cent to €30.3 million.
Investors also received a fillip with the interim dividend increasing 15 per cent to 0.736 cents per share, with the group now targeting increased full-year earnings at the top end of the previously announced 9.2-10.2 cent per share range.
Chairman Carl McCann said Total Produce's 50 per cent investment in Gambles in Toronto, Canada had boosted income growth in the first half.
'Total Produce has delivered a very strong performance for the first half of 2015,' he added. 'A stronger operational performance and recent acquisitions contributed to this earnings growth.'