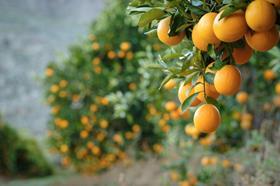 South African Valencia orange exporters have indicated that the returns from export markets are well below those of 2020.
This was the result of the Covid-19 effect on the global economy, logistics and operational costs increasing and the South African rand initially remaining strong against major currencies.
According to the Citrus Growers Association's (CGA) Portia Magwaza, packaging of Valencias amounted to 55m cartons, almost 5 per cent down on the March estimate of 57.9m cartons, and virtually the same as in 2020.
The CGA said in its review of the lemon season that it was also a very difficult one for growers.
"This has been a very tough lemon season given the range of logistics and market challenges growers and exporters have had to face," the association stated.
Record volumes not the only story
Overall, the season reflected another record export volume for the four citrus categories at around 161m cartons, some 10m cartons more than last year. However, tagging 2021 as 'another record year will be far from growers' minds.
In mid-December citrus growers normally shut down and head off to the coast for their summer break. This year it will be different, with many marketing teams being some way from the end of the season as they try to clear stocks.
"The Valencia fruit quality in 2021 was good, if not slightly compromised due to longer dwell times in ports (due to civil unrest and the Transnet cyber-attack) that persisted right to the end of the season,' the CGA continued.
Earlier, a CGA spokesperson had said that the circumstances in July 2021 caused the stranding of 300,000 pallets of citrus at any given time between packhouse floors and ships – on farms, in trucks, depots and at the Durban Port over a period of four weeks.
"Even when the supply chain began to open, in early August, the mismatch between in and outbound vessels, and market destinations, fruit available in ports and along the supply routes and dry cargo imports compounded the already disastrous situation," Deon Joubert, CGA executive, told Fruitnet.
After some years of growth in production and good market returns it is now clear that the effects of 2021 will be felt for a long time.
"Valencia's were the most impacted when industry leaders called on producers to slow down packing so that the ports could clear the backlog of fruit," the CGA review stated.
Market share
In terms of market distribution, a decrease in volumes to Europe, from 42 per cent of the crop in 2020 to 40 per cent this year, were made up by shipments to the Middle East (up from 15 per cent to 18 per cent).
Southeast Asia decreased its share from 17 per cent to 14 per cent, while Asia increased from 8 per cent to 10 per cent. Russia (7 per cent versus 6 per cent) and North America (4 per cent vs 3 per cent) also received less fruit.
The CGA said that the decline in EU volumes was due to the lingering Egyptian fruit in the market and stringent phytosanitary regulations.
While 2021 lemon export volumes were up, this did not necessarily translate into better returns to farms as costs have increased significantly, the exchange rate moved against exporters and lemon prices were well below 2020 values.
Lemon volumes packed for export stood at 31m cartons in 2021, finishing 3 per cent up on the March 2021 estimate of 30.2m cartons.