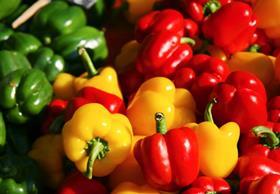 World-leading car manufacturer Toyota has announced plans to utilise heat generated as a by-product of its production process to grow bell peppers.
The company will grow the vegetable in a glasshouse adjacent to a plant inMiyagi prefectureowned by its subsidiary company, Central Motors. The region was badly affected by the tsunami that hit the country in March of last year.
According to a report by the Daily Yomiuri, Toyota expects to ship 315 tonnes of peppers from the facility each year, which will be marketed by Toyota Tsusho.
Toyota Tsusho vice chairman Junzo Shimizu said the Toyota group is looking to create a new business model in the tsunami-hit region to aid in reconstruction.
The group will look at producing other vegetables in future.