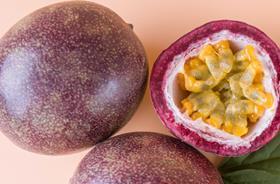 Australia's Northern Territory government has partnered with the University of Florida to collaborate on tropical fruit research.
A new Memorandum of Understanding (MoU) between the two parties strengthen and expand the research capacity through sharing of research and technical exchange.
Specifically, joint investigation research regarding tropical crops will be shared, as well as an opportunity for research questions to improve production systems and returns for growers.
Collaboration has already begun regarding mango and passionfruit and the programme has the potential to also develop joint research proposals to secure external funding, support the exchange of researchers and build capacity and facilitate the transfer of technical knowledge.
Muhammad Sohail Mazhar, the Northern Territory government's horticulture group leader, said exchanging from different growing regions was of great value.
"This is the first time we have partnered with University of Florida. It's particularly important to share knowledge from diverse regions to help enhance knowledge of these topical crops," said Mazhar.
"We look forward to seeing the synergies and opportunities to collaborate over the next two years."