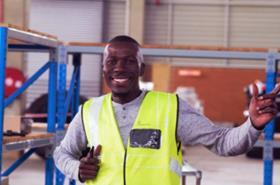 Transitex, the logistics operator and part of Yilport Holding, has opened a new office in Rotterdam, marking the latest stage of its European expansion.
This is the company's 38th location, joining the already existing network in Europe, Southern Africa, Far East and Latin America, and it's first in the Netherlands.
In 2019, when Transitex UK opened, Samuel Nascimento, the company's manager for Europe, stated that a new phase of geographic expansion and growth in the offer of services on the continent was thus beginning.
Transitex's regional network in Europe consists of nine offices and two logistic platforms in Portugal, Spain, Italy and Turkey.
Regarding the offer of services, Transitex has been completing its portfolio to serve all points of the supply chain, including an investment in storage space, an example of which is the current construction of a reefer warehouse on the border between Portugal and Spain.
The new location on the Netherlands brings Transitex to the proximity of Europe's biggest seaport and into the centre of the continent's main consumer markets.
The company said its goals as for now are to start offering better conditions to exporters from the Southern Hemisphere and introducing the brand to the Dutch market.
Lisbon-based Transitex handles around 90,000 TEUs of freight a year, around one-third of which is fresh fruit. The company has branches across Europe, Africa, the Americas and in China, warehouses in Southern Africa and the Iberian Peninsula, and operates fleets in South America and Southern Africa.