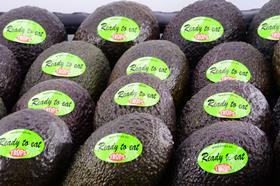 Trops has signed a collaboration deal with Cooperativa Agrícola de Callosa d'en Sarrià, known for its Ruchey fruit brand, for the production and marketing of avocados.
Founded in 1958, Alicante-based Callosa d'en Sarrià has more than 1,200 farmers and is best known for its medlar and loquat production. It is also the biggest avocado producing cooperative in the Valencian Community.
Trops president José Lorca and his counterpart at Ruchey, Salvador Solbes, said the union of the two well-known brands, "will allow us to take a step forward to continue defending the productions of our partners in increasingly difficult and competitive markets".
The deal further consolidates Trops' avocado operation in the Iberian Peninsula. The group has more than 3,000 associated growers and operates packing centres in Málaga, Granada and the Algarve.
Earlier this year, Trops signed a similar collaboration agreement with the Unica second-degree cooperative.