Fresh produce companies in Turkey wasted no time in offering support to those affected by last month's earthquakes, delivering food packages, fuel and shelter to the disaster zone
Following the devastating earthquakes that hit southern Turkey and northern Syria last month, Turkish fresh produce companies were quick to join the relief effort in what is an important agricultural region.
"We understand the important role that agriculture plays in supporting communities, and we knew that we had to act quickly to provide support to those affected," said Handan Eren, general manager of Anadolu Etap Tarım. "As a company with a strong commitment to social responsibility, we knew that we had to do our part to help support the recovery efforts."
In response to the earthquake, the company immediately mobilised resources to provide containers, tents, food packages and other essential supplies to those in need.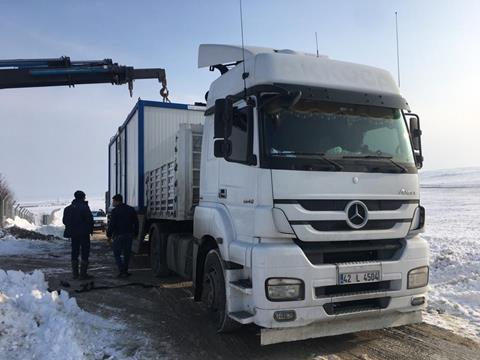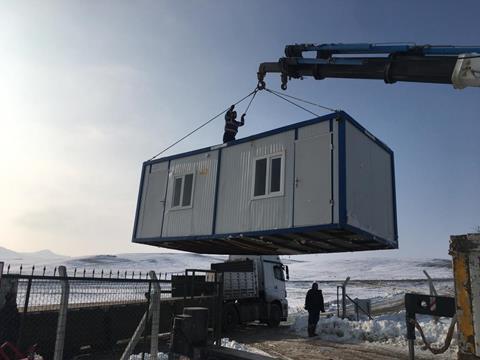 "We also worked to ensure that our employees were safe and supported during this difficult time," added Eren. "Anadolu Etap, our parent company, played an important role in supporting the recovery efforts. We were proud to see the entire Anadolu family come together in a spirit of unity and cooperation to support those affected by the earthquake. We believe that by working together, we can make a real difference to the lives of those impacted by natural disasters like earthquakes. As a company, we remain committed to doing our part to support the recovery efforts and to help build a stronger, more resilient Turkey for the future."
The Turkish government is taking measures in the region to prevent disruption to supply chains, offering diesel and fertiliser support to farmers and postponing instalments on loans.
According to Eren, the main issue confronting fresh produce companies is currently a shortage of workers.
"Labour shortages due to migration from rural areas will affect production," she said. "The cities where the earthquake occurred are an important area for agriculture, and there are 270,000 registered farmers with a total of 3.7m ha of agricultural land in the ten affected provinces. The fact that there is not enough product from the region may also trigger an increase in food prices."
Eren Tarim offers support

Eren Tarim is another that was quick to provide support and assistance to the relief efforts. "It has been a difficult time for all of us," says the company's Coskun Eren, "and our thoughts go out to those who have lost their loved ones and those who have been injured or displaced. The devastation is unimaginable, and the road to recovery will be long and challenging. But we are a strong community, and we will persevere."
The company sent caravans to the disaster zone to be used as portable homes, provided water and food, sent LPG cylinders and diesel fuel, and organised clothing and shelter assistance.
"We encourage our customers and suppliers to come forward and contribute in whatever way they can to help the victims of the earthquake," says Eren. "Let us all join hands and work towards helping the affected people and communities to recover and rebuild."