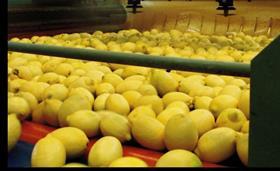 Turkish fruit is continuing to take a larger and larger slice of the global lemon market, enouraging companies in the country to invest in production.
"We have been increasing our lemon production in our GlobalGAP-certified orchards," revealed Ayşe özler of exporter özler Ziraat. "Our investments will help to increase the percentage of our lemon volumes that are cultivated on our own farms."
The 2015/16 citrus season proved a challenging one for Turkish companies, according to özler, due to the unexpected Russian ban on many Turkish imports and the unclement weather, including major frosts. However, she expressed optimism for a better campaign starting in September, with no market off the table.
"We are interested in all markets that Turkish products are permitted to enter," she said. "The Asian market has always played an important role for our company since we started exporting there in 2003. Over the years, its importance has increased to a very high level."
All players in the Turkish fresh fruit and vegetables sector have been affected by the Russian ban, she explained, whether they be producers, traders, packers or exporters. "The country's citrus and pomegranate producers are no exception," she stated. "Nothing grown in the soil in Turkey has been untouched by the ban."
The security situation in and around Turkey is yet another impediment to trade at present. "Syria and Iraq have always been very important markets for Turkish traders," she said. "When there is peace and these countries' economies are flourishing, our trade there increases significantly. Our biggest markets in the Middle East are Saudi Arabia, Dubai and Kuwait. The potential of the local Turkish market is equally very high, so we want to establish missions in order to create new opportunities domestically."