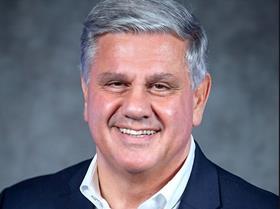 United Fresh Produce Association (UFPA) has announced that will present its Lifetime Achievement Award to Emanuel Lazopoulos, former senior vice president of Del Monte Fresh Produce, at the 2020 FreshStart Conference's Gala Dinner, which takes place in January in Tucson, Arizona.
"Emanuel has been the consummate professional role model in the produce industry, not only in advancing Del Monte during his tenure there, but serving as a leader throughout his career to move the industry forward," said Tom Stenzel, UFPA's president and CEO.
"We are delighted to celebrate Emanuel's decades of impact, and I encourage the industry to help us honour him at the FreshStart Conference in January."
Lazopoulos joins a distinguished group of past recipients, including Ron Carkoski, Hugh Topper, Bruce McEvoy, Rick and Tonya Antle, Mike Cavallero, Joe Procacci, Reggie Griffin, Frieda Caplan and Bob Grimm (posthumously).
Lazopoulos started at Del Monte Fresh Produce in 2003 as vice president, value-added/fresh cut, and after 18 months, was promoted to senior vice president, North America.
During his tenure, Lazopoulos was instrumental in growing all aspects of Del Monte's North American business, including banana and pineapple sales, expansion of the company's fresh-cut operations across the region, growth in avocados and the recent acquisition of Mann Packing.
Lazopoulos has held numerous industry leadership positions, serving as chairman of the UFPA board of directors, and a member of the United Fresh Start Foundation's board of directors, the Produce Marketing Association's retail board, and the Produce for Better Health Foundation board of directors.