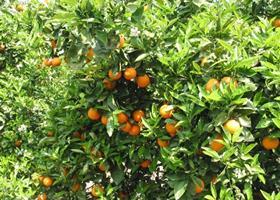 The Uruguayan citrus industry is gearing up to send its first exports of citrus to the US following recent market access approval by the USDA, according to a report by El País.
Federico Montes of the Uruguayan Ministry of Agriculture told the publication that the historic shipment is expected to leave during the first half of October.
Firstly, however, the work plan proposed by Uruguay must be approved by the relevant US authorities.
Uruguay's first citrus consignment to the US will reportedly comprise between four and five containers of Valencia oranges totalling around 100 tonnes.
Montes confirmed that the volume would serve as a trial ahead of next year's full season exports, which will mainly include mandarins and other orange varieties.
Citrus representative Carlos Fraschini, who in the coming days will take up the post of president of the Uruguayan Union of Fruit Producers and Exporters (Upefruy), told El País that everything was ready for the first orange exports to the US.
Fraschini explained that Uruguayan exporters have been in constant contact with US logistics operators in Philadelphia where the fruit will be received.
In mid-October the sub-secretary of the USDA will visit Uruguay to meet with citrus growers, the publication reported.