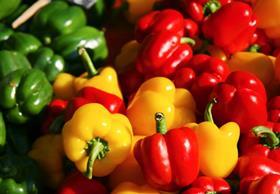 The US Department of Agriculture's Animal and Plant Health Inspection Service (USDA-APHIS) has announced it is amending the regulations to allow, under certain conditions, imports of commercial shipments of peppers from Panama into the US without treatment.
Conditions of entry to which the peppers will be subject include trapping, pre-harvest inspection, and shipping procedures, according to a statement from the agency.
USDA-APHIS said this action will allow for imports of peppers from Panama while continuing to provide protection against the introduction of quarantine pests.
The new ruling comes into effect on 22 September 2011.
In June USDA-APHIS published in the Federal Register a proposal to amend the regulations for imports of Panamanian peppers into the US under certain conditions.
As part of that proposal, the agency suggested adding two additional pests to the list of pests for which inspection is required: bacterial wilt and tomato severe leaf curl virus.