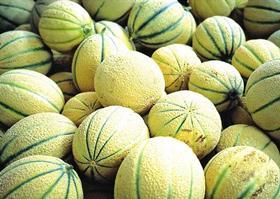 Honduran melon exports to the US – the country's leading market for the fruit – are reportedly on course to decline this season due to the adverse weather conditions which have battered the North American nation, coupled with the ongoing effects of the recession.

At the midway point of the 2009/10 season, which runs from November to April, sendings look set to fall by 20 per cent, according to a report by Honduran publication La Prensa.

According to Medardo Galindo, general manager of the Honduran Federation of Agricultural Exporters (FPX), the wintery weather conditions across the north of the US have rendered local growers unable to produce melons, which traditionally helps to boost demand for the fruit.

To make matters worse, Mr Galindo said the US economy is still weak following the financial crisis, which, combined with the inclement weather, is negatively affecting Honduran melon exports.

"I'm afraid to say that this season it looks like we are going to export 20 per cent less fruit than in 2008/09," Mr Galindo told La Prensa.

Melon production in Honduras averages at 9m cartons annually, divided between the country's three major exporters Agrolibano, Excosur and Grupo Hondex.

The melon sector is currently looking into the possibility of exporting to the US via Mexico, rather than the traditional route from the Port of Cortés (located on the Caribbean coastline of Honduras) to Miami, in order to speed up access to its biggest market.

According to Mr Galindo, fruit could be shipped from the Ports of San Lorenzo and Amapala on the Pacific coast of Honduras to the Ports of Manzanillo or Lázaro Cárdenas in Mexico from where it would be trucked by road to the US border at Laredo.

However, Mr Galindo stressed that the strategy is still very much in the planning stages, highlighting that port infrastructure would first have to be modernised at San Lorenzo and Amapala in Honduras in order for the project to be feasible.