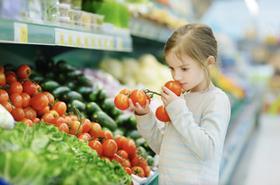 In the US, the Bipartisan Policy Center recently released a new study from its Food and Nutrition Security Task Force.

The study, titled Strengthening the Child Nutrition Programs, put forth for a number of broad nutrition policy recommendations, including bolstering food and nutrition security in and out of school and enhancing participation opportunities in the Women, Infants, and Children (WIC) programme.
Recommendations also included aligning nutrition standards for all programmes to align with the Dietary Guidelines for Americans, and a greater investment in research, data collection, and intra-agency collaboration to identity the connections between food and nutrition insecurity, diet quality, child nutrition with academic performance, chronic disease, and future workforce performance.
The International Fresh Produce Association (IFPA) said that the recommendations specifically called for increasing the accessibility, affordability, and intake of fruits and vegetables in child nutrition programmes to improve nutrition security, and adding a monthly fruit and vegetable benefit to Electronic Benefit Transfer cards so that children can continue to have access to fresh produce throughout the summer.
Other notable recommendations included expanding the Fresh Fruit and Vegetable Program by lowering the threshold for school eligibility and expanding to middle and high schools, and permanently increasing the cash value benefit for fruits and vegetables in the WIC programme.
"The reality is that only one in ten Americans meet the Dietary Guidelines for Americans recommendations for fruit and vegetable consumption," said IFPA co-CEO Tom Stenzel, who serves on the Food and Nutrition Security Task Force.
"Federal nutrition policy plays a pivotal role in helping Americans address barriers to consumption goals by providing nutrition access and interventions to those who need it most,' he explained. 'Bi-partisan consensus like this shows, that no matter what side of the aisle one is on, fresh produce remains a critical component of all policy conversations about food, nutrition, and hunger."