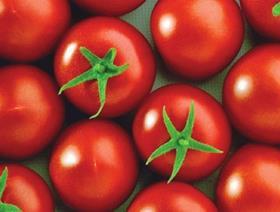 Field-grown green tomatoes from Spain, France, Morocco, and Algeria are required by the US Department of Agriculture's Animal and Plant Health Inspection Agency (USDA-APHIS) to meet additional import requirements as of 10 March to prevent the introduction and establishment in the US of the pest known as tomato leafminer (Tuta absoluta).

Current regulations allow imports into the US of green, pink or red tomatoes from France, Morocco, and Spain if grown in accordance with a systems approach to mitigate the risk associated with Mediterranean fruit fly.
Now with some additional requirements, USDA-APHIS believes that the new systems approach will provide the appropriate level of phytosanitary security for tomatoes originating from areas infested with Tuta absoluta. Those specific requirements are described in the Federal Order.

From 10 March, tomato shipments must be accompanied by a phytosanitary certificate, which must also include an additional declaration that the tomatoes in the consignment originate from an area recognized as free of tomato leafminer.

Before being shipped to the US, the tomatoes must be treated with methyl bromide in accordance with an approved treatment for green, red or pink tomatoes produced in areas infested with tomato leafminer. This treatment can only be applied in a pre-clearance program established by USDA-APHIS.

The phytosanitary certificate accompanying the tomato shipment must also include an additional declaration that the fruit has been produced in accordance with an approved systems approach and has been inspected and certified free of tomato leafminer.

Spanish tomato exports to the US rose "significantly" in 2008 to some 1.295 tonnes, according to data from Spanish exporters' association Fepex, but still remain well below the level reached in 2002 when Spain shipped 7,031 tonnes.

Spanish tomatoes are available on the US market from December to March.