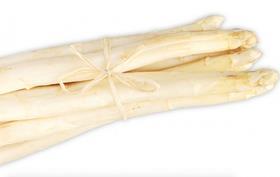 Vittorio, the white asparagus variety that was bred in the north of Italy, has been in extremely high demand this spring according to Global Plant Genetics (GPG).
GPG represents the hybrid variety in a range of territories in northern and central Europe and is responsible for seed sales across the region.
The company has reported that seeds of the variety sold out 'in record time' in 2019/20, with customers drawn to Vittorio's high yields, early season production and flavour profile.
Jamie Petchell, who is responsible for asparagus at GPG, said the company had been delighted with the response to the variety this season.
'We initially got involved with the Vittorio asparagus variety two years ago,' he explained. 'Since then we have been involved in seed supply across a range of European territories and the response has been great.
'One of the significant advantages of this cultivar is that it offers a combination of traits that are attractive not only to commercial growers but also to the consumer,' Petchell continued. 'For asparagus production to be profitable, it is important that growers can plant varieties that have high levels of production at a time of the season when prices are best, but also for consumers to be so impressed with the taste of the variety that they come back to the retail outlets to purchase more. Vittorio asparagus delivers on all of these counts."
According to GPG, seed production of Vittorio is being ramped up in order to satisfy the increased demand that is anticipated over the next few seasons.