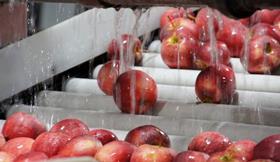 The Washington State apple and pear industry has continued on its consolidation path with the announcement that Yakima Fruit is switching sales agencies and affiliating with CMI Orchards.
Portrayed as a "strategic partnership" between the two companies, Yakima Fruit will add over 3m cartons of apples across a wide range of varieties to CMI's annual volume.
Sources within the two organisations note that Yakima Fruit's heavier emphasis on conventionally grown apples should complement CMI Orchards' well established organic programme.
Prior to the announcement, Yakima Fruit had distributed its fruit through Yakima Fresh, which it owned in part with two other major industry growers– Stadelman Fruit and Roche Fruit. In early March, Stadelman announced its was moving its apple, pear and cherry production to Wenatchee-based Starr Ranch Growers. It leaves Roche Fruit as the sole supplier to Yakima Fresh.
Rising production costs are pushing US produce growers to increase their scale of operations in order to remain viable. The moves by Stadelman and Yakima Fruit follow the 2017 merger of Washington mainstays Chelan Fresh and Borton Fruit, along with a number of recent mergers and acquisitions within the California table grape industry.