Data exchange specialist Agrimetrics announces plans for new Defra platform for UK environmental data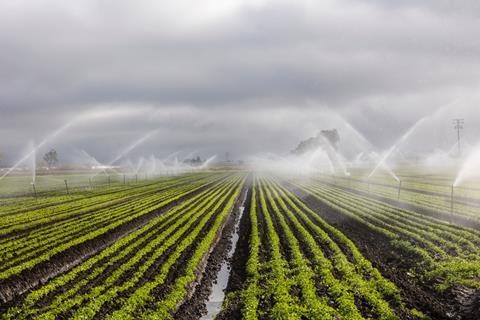 Agrimetrics, a global leader in data exchange, announced today (5 January) that it is working on a new platform destination for environmental data in the UK, due for launch in June 2023.
The Data Services Platform (DSP3) will make Defra's data accessible to UK farmers, organisations and the food supply chain, helping them to make sustainable decisions, and potentially saving significant time and money, a spokesperson said.
Agrimetrics is working in partnership with Telespazio UK to deliver this environmental data platform for Defra.
DSP3, which will build upon the existing DPS2 platform, will exploit the existing Agrimetrics Data Marketplace to make thousands of datasets accessible for public use, and help Defra deliver the ambition of the Government's 25 Year Environment Plan.
Speaking today at an Oxford Farming Conference breakfast on The Future of Farming, Agrimetrics Director and CCO, Rebecca Geraghty told delegates how many of the challenges faced by the Agri-food sector, including soil erosion, yield plateau and supply chain efficiency, could be solved with the help of data-driven technologies. Rebecca said: "Too much data still remains locked away, underused and static - it's a critical yet untapped asset, often hugely valuable in the learnings it can bring."
Agrimetrics already helps organisations across the globe realise the potential in data, with an Agri-food Data Exchange that links, organises and shares thousands of value rich datasets. Now Agrimetrics will host Defra Group's Environmental Data, with more than 4,500 datasets across 30 applications and APIs. This will include nationally critical datasets on flood risk, drinking and bathing water quality, fish populations plus many more. The platform will enable greater interoperability with other platforms and services to expand the usage of data and evolution of technical services. Agrimetrics is currently working with Defra's partners to ensure the platform is tailored to their needs ahead of the switchover.
Agrimetrics's data catalogue and data marketplace includes data on soils, water, weather and field boundaries, as well as crop analytics and pesticide and fertiliser data. Agrimetrics have worked on projects in 24 different global countries, with a list of working relationships that range from Defra, Airbus and BASF, to the Universities of Reading and Oxford. The company also works in partnership with cross border organisations that include Deloitte Digital, Telespazio, and Microsoft. Agrimetrics enables farmers, organisations and supply chains to deliver the best combined insights and intelligence to make sustainable farming decisions.
Agrimetrics CEO David Flanders said "Agrimetrics are committed to linking environmental data with business decisions to reduce and reverse our global impact on the environment. We're excited that our proprietary platform has been chosen to unlock the potential of Defra's rich data for public use. We firmly believe we can create the place to go for environmental data in the UK."
Successful projects that have been made possible by Agrimetrics' platform include regenagri, a regenerative agriculture initiative that supports agribusinesses in transitioning to regenerative practices that now covers more than 1.2m acres including one of Brazil's largest farming groups, a global cotton producer and a UK sustainable clothing producer; BASF's When2gO, a water stewardship tool that links data from Defra, The Met Office, Environment agency and Agrimetrics' own field boundary data to provide farmers with the advice to know when to spray, and better manage their oilseed herbicide use to ensure efficient and responsible use; and ForestMind, an initiative that links satellite imagery, isotopic analysis and GroundTruth data to help retailers and producers eliminate products that cause deforestation from our supply chains.
Meanwhile, partner Telespazio UK has more than 40 years' experience of delivering operational, end-user-driven services for a multitude of UK and European customers.
CEO of Telespazio UK Mark Hewer said: "It's very exciting to be working with Defra and Agrimetrics at the forefront of delivering and modernising such a critical UK data platform. We look forward to delivering a first-class product with a comprehensive user service, which hosts more data and engages even more users, so that the DSP is recognised as a world-leading infrastructure that underpins environmental improvements and social value gains."