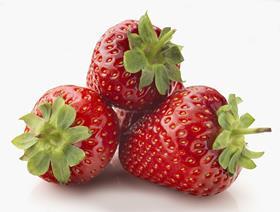 Scottish soft-fruit firm Angus Soft Fruits has partnered with Dutch company Genson BV on a new strategic raspberry and strawberry-breeding programme.
The arrangement between the two companies will see new varieties from Angus Soft Fruit's breeding programme trialled in the Netherlands.
Selected varieties will then be used across all of northern and central Europe, excluding the UK.
Genson BV managing director Marc van Gennip said: "Access to a breeding programme that allows Genson BV to select new varieties to meet the specific requirements of their customer base both for fruit production and retail sales is an exciting new development for the future. Watch this space!"
"The Angus Soft Fruits model is very straight forward," said Angus Soft Fruits' R&D director, Dave Griffiths. "Our principal business is as producers of soft fruit. We are therefore very clear that any changes or alterations to the varieties we propose from our breeding programme, offer a significant improvement over currently produced commercial varieties. We are delighted to be working with Genson BV and are excited by the new opportunities this offers everyone involved."
Van Gennip added: "Over the past year or so, we have reviewed our activities in soft fruit and concluded that we would like to offer more to our customers both at the point of production and the sale of soft fruit.
"We looked at various models of innovation in the soft fruit industry and concluded that the Angus Soft Fruit model was most suited to our requirements. Angus Soft Fruits have, over the years really focused on the needs of their grower base and have demonstrated that an in house programme that has clear objectives can, over a short period of time, provide exciting options for those involved."
Angus Soft Fruits has produced several successful commercial varieties in the past, including premium variety Ava, day-neutral variety Islay and long-season variety Avarosa.
The company also has several new June-bearer varieties in the final year of selection process for imminent release, as well as new raspberry varieties that show "great commercial potential".